Display Your Woocommerce Stores On Responsive Google Maps Effortlessly.
Build your own store locator like the big brands. Export/Import Dealers/Stores easily using CSV file.
Buy Now - Instant Download
Exclusively available on codecanyon.net
IMPORT STORES USING CSV WITHOUT LATITUDE & LONGITUDE
Finding latitude & longitude for a location is a lengthy task. Provide only mandatory required details of your store in CSV file while importing.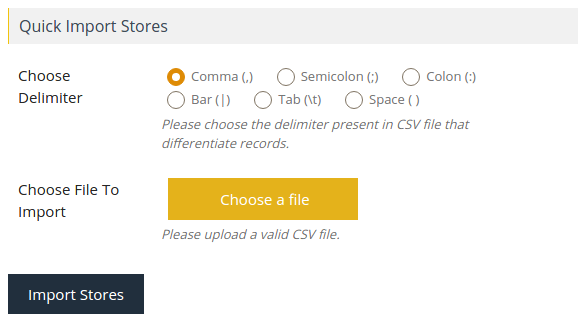 SMART GEOCODING SYSTEM TO SAVE YOUR HOURS.
Our GEOCODING system will automatically fetch latitude & longitudes for your stores.

SHOW NEARBY STORES BASED ON VISITOR'S CURRENT LOCATION
This plugin lets your visitors find nearby stores based on their current location.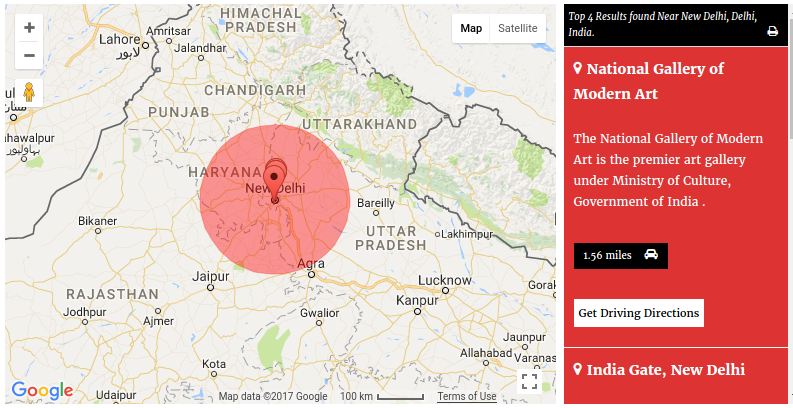 FINDING ALL THE STORES INSIDE A GIVEN RADIUS
Your visitors can search stores within a certain radius from current location or custom location.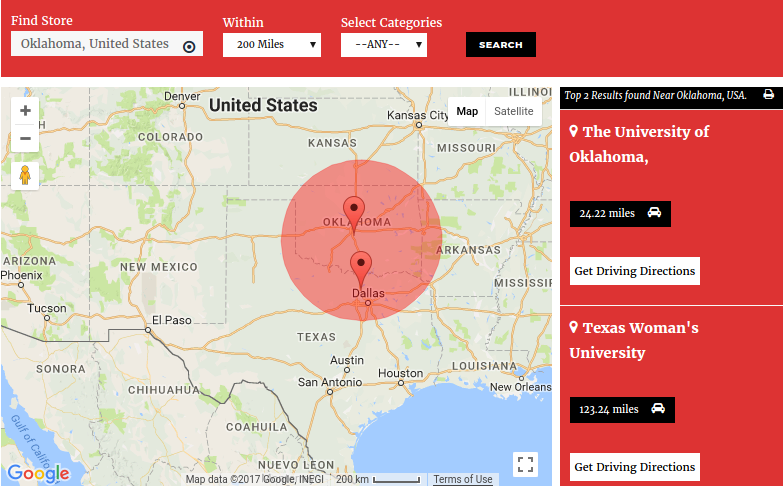 CUSTOMIZE GOOGLE MAPS ACCORDING TO YOUR NEED
This plugin allows you to customize Google maps types easily. You can change Maps Types, Zoom Level, Center Location and other maps property according to your requirement.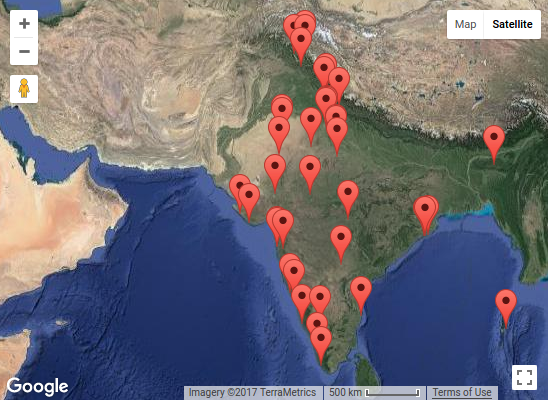 Apply Beautiful Snazzymaps Styles On Google Maps
Snazzymaps is a library of awesome google maps skin. Admin can easily apply beautiful skin on your google maps using snazzy maps from the backend.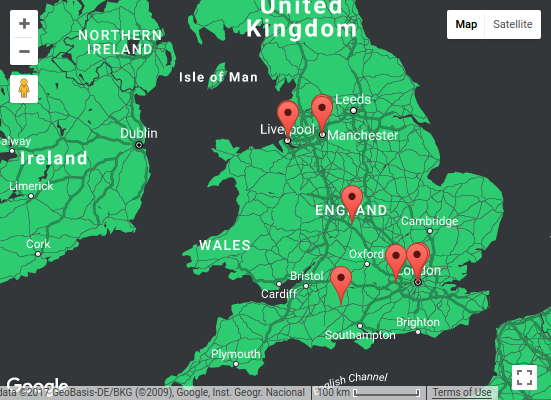 WOOCOMMERCE – FINDING YOUR PRODUCTS ON NEARBY STORES
Visitors can find out nearby stores to buy the product. Admin can assign stores to the product easily.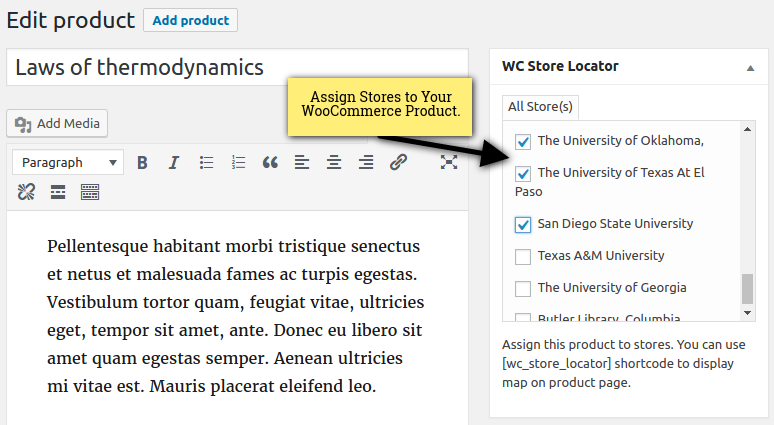 Display Stores On Maps On the WooCommerce Product Page
It's super easy to displayed all associated/assigned stores on product detail page after product description.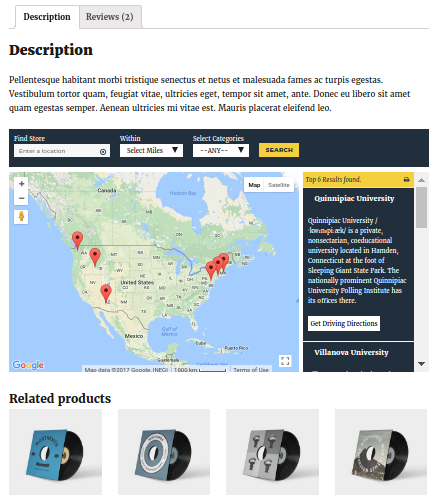 APPLY BEAUTIFUL SKINS – 14 FLAT COLORS
Admin can choose flat color schemes according to site requirements. 14 flat colors schemes are available in the backend.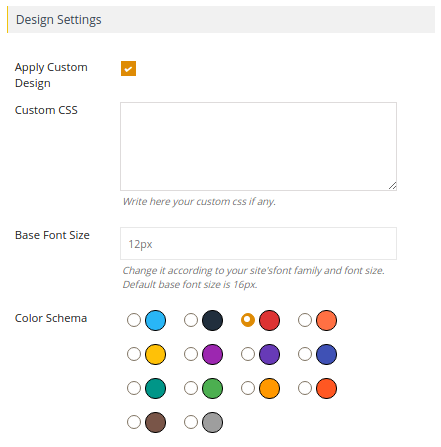 CUSTOMIZE INFO WINDOW MESSAGE USING PLACEHOLDER
Admin can easily customize info window message shown on marker click using data placeholders.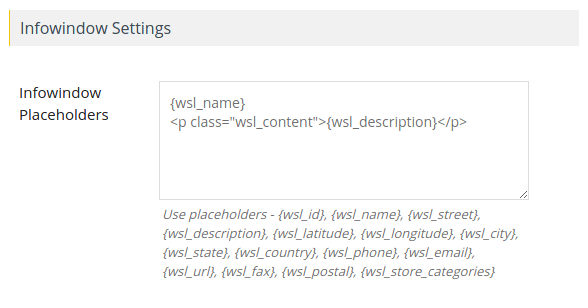 CUSTOMIZE LISTING DATA USING PLACEHOLDER
Admin can customize stores information, shown in the listing, using data placeholders.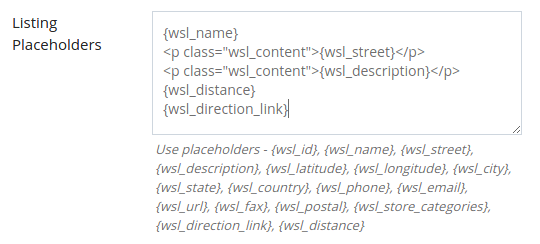 IT'S MULTI-PURPOSE STORE LISTING PLUGIN
This plugin is not limited to finding stores only. You can use this plugin for multi-purposes.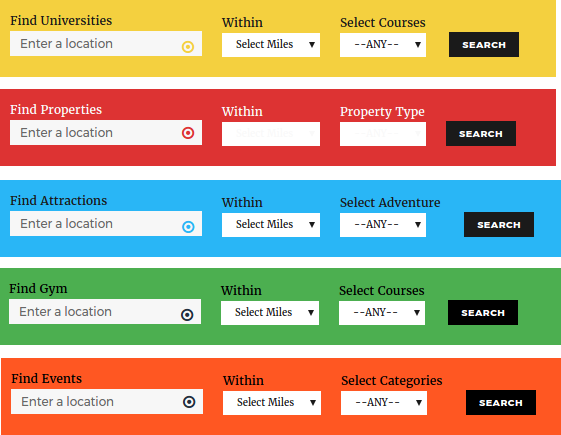 SLEEK & EASY TO UNDERSTAND BACKEND ADMIN PANEL GIVES YOU FULL CONTROL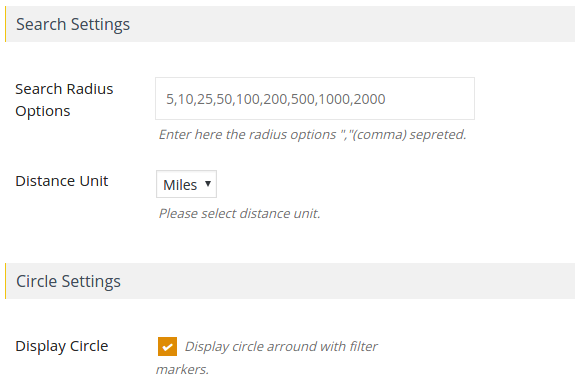 Apply Beautiful Snazzymaps Styles on Google Maps
Snazzymaps is a library of awesome google maps skin. You can easily apply beautiful skin on your store locator google map.

How to Get Started?
WC Store Locator Pro is the easiest store location WordPress plugin ever. It easily allows you to add store locator on your WordPress site.
Step 2: Import Stores using CSV.

Step 3: Apply Google Maps & listing Setting.

Step 4: Use [wc_store_locator] shortcode to display store locator.

That's it You're done.
Pre-Sales Information
You get 6 month support included with this plugin and life time updates.
Single Site

Lifetime Updates

Support

Videos

Tutorials

Changelog