Allow Users to Upload Their Custom Avatar Easily
Users can upload a custom avatar of their choice & requirements very easily.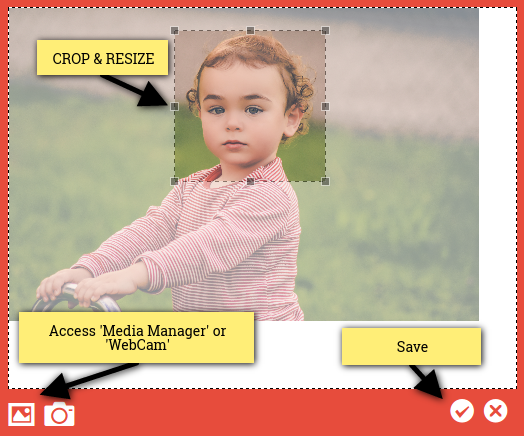 Capture User Avatar Instantly Using WebCam
Most awaited feature in wp user avatar. Now you can capture avatar instantly using a webcam and set it as your latest avatar.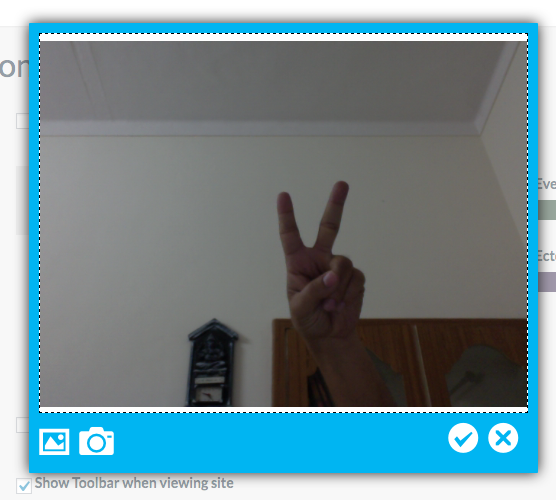 Allows users to upload their avatar from the frontend.
Logged-In users can upload their avatar using the upload avatar form on the front end.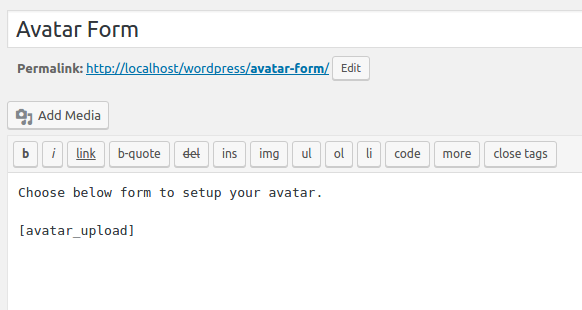 Save User Avatars On Amazon S3 Or DropBox Cloud
Thousands of users on your website? It's worth to upload avatars on cloud servers like Amazon s3 or Dropbox to improve accessibility.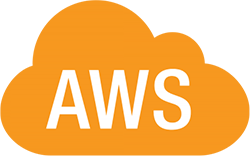 Save Avatars in Custom Directory
Do you want to save avatar in the custom directory instead of where media manager saves as default?
It's easy now, specify a directory path and you're done. A useful feature to backup avatar's folder and transfer from one site to another.

Single Interface to Access Files System, Webcam, Media Manager Together
A custom developed and easy to use avatar upload interface, from team flipper code which allows you to access your file systems, webcam and media manager all right from one place to speed up the process of setting up an avatar.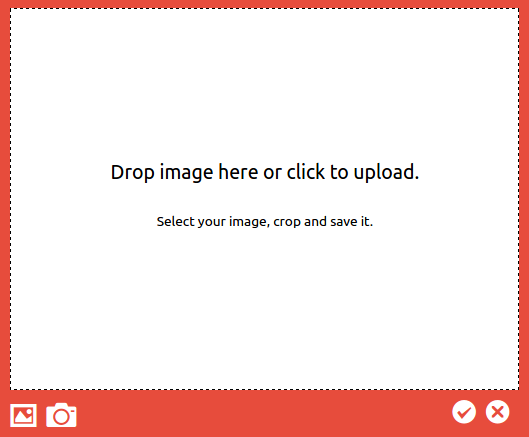 INTELLIGENT SHORTCODE TO SHOW AVATAR.
Admin can show user's avatar anwywhere using shortcode as well.
[avatar] – Logged in User.
[avatar user=1] – By User ID.
[avatar user=admin] – By Username.
[avatar user=ur@email.com] – By Email.
BBPRESS SUPPORTED – Upload & Show Avatar Using BBPRESS Pages
Your community can use avatar utility easily using this WordPress plugin.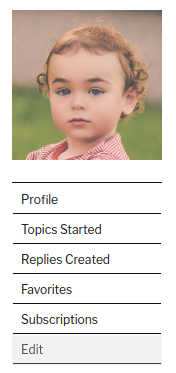 BUDDYPRESS SUPPORTED – Integrate Avatar Utility into BuddyPress Pages
This plugin works perfectly with BuddyPress and it is shown automatically on BuddyPress pages.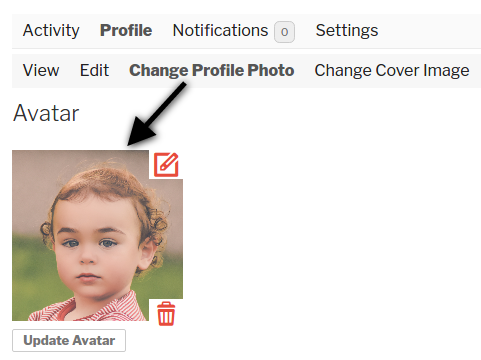 WOOCOMMERCE SUPPORTED – THE ONLY USER AVATAR PLUGIN
Your woo-commerce customer can setup profile image on the registration form or My Account page.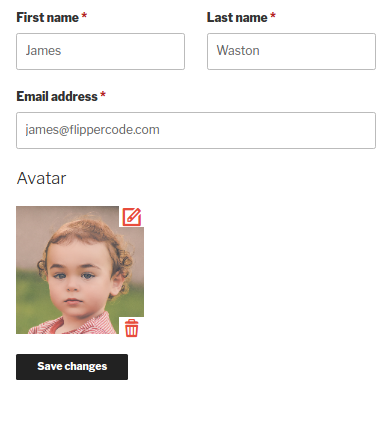 APPLY READYMADE SKIN OR CHOOSE OWN COLORS
You can modify avatar editor color scheme according to your site. We have included 15 flat colors schemes.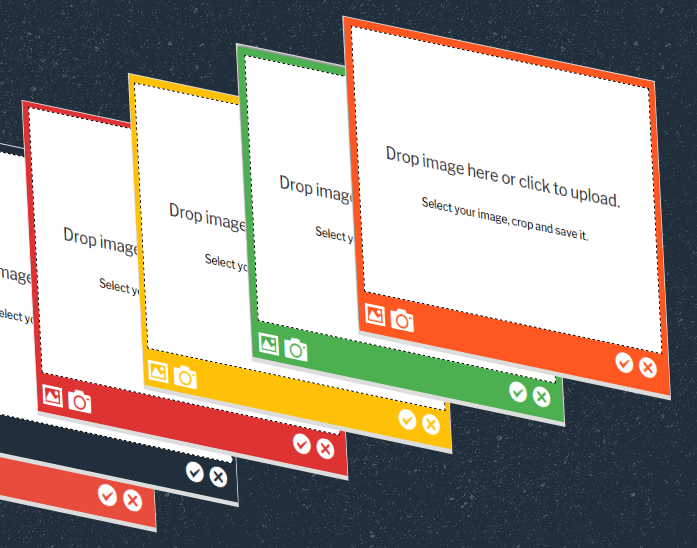 ASK USER AVATAR ON REGISTER FORM
Your WordPress users can setup own avatar during registration.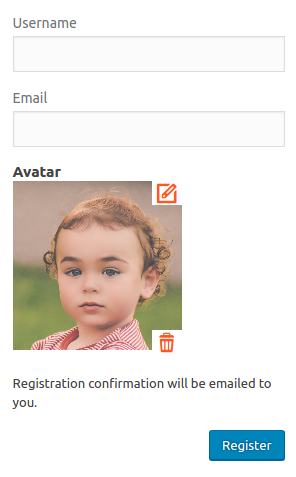 Setup Default Avatar based on User Roles
Admin can setup default avatars based on user rule using WordPress backend interface.
If any user has not setup his/her avatar from the profile page, the default avatar will be displayed according to his/her role in your WordPress site.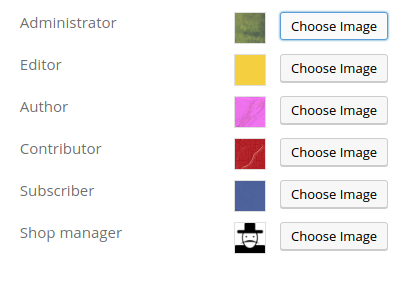 Show First Letter of Display Name as Default Avatar in WordPress
First letter avatar is an innovative way to show default avatar.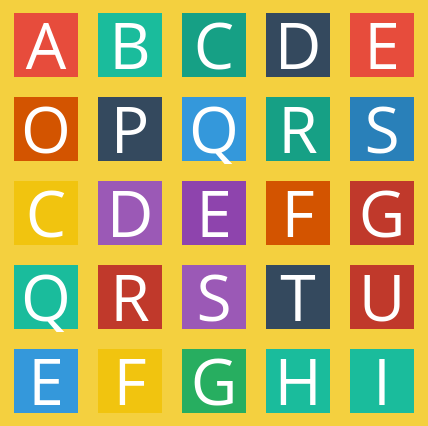 Sleek & Easy To Understand Backend Admin Panel Gives You Full Control
This Plugin comes with intuitive backend interface to control the plugin settings.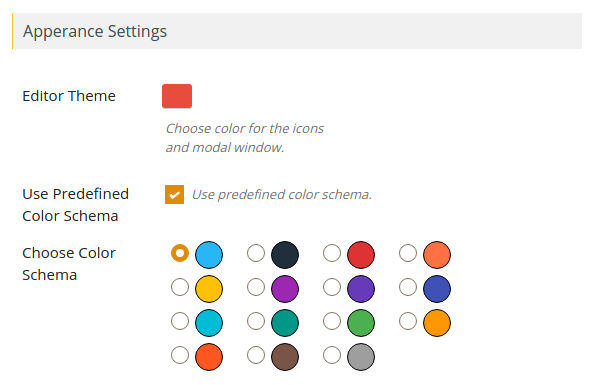 How to Get Started?
Step 2: Choose storage option to save user's avatar.

Step 3: Choose avatar uploader skin according to your choice.

Step 4: No any other action needed to show avatar form in wp backend, BuddyPress, bbypress or woo-commerce.

Step 5: You can use [avatar_upload] shortcode to display avatar upload form on pages.

That's it You're done.