Send New Update Notification To Your Customers For Your Premium Themes & Plugins.
Manage your product's change log easily and provide automatic updates for premium themes & plugins.
Buy Now - Instant Download
Exclusively available on codecanyon.net
Do you Sell Premium Theme/Plugin? Provide Automatic Updates Easily
Your customer can download your new updates automatically by verifying license details. Admin can integrate own licensing system easily using hook.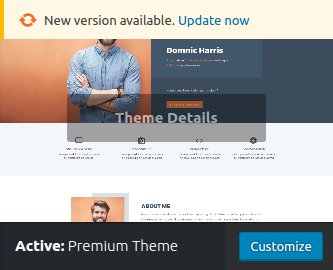 Manage Multiple Premium Themes/Plugins Easily
You can manage updates for multiple themes and pugins easily. You can view history of each previous updates in the backend.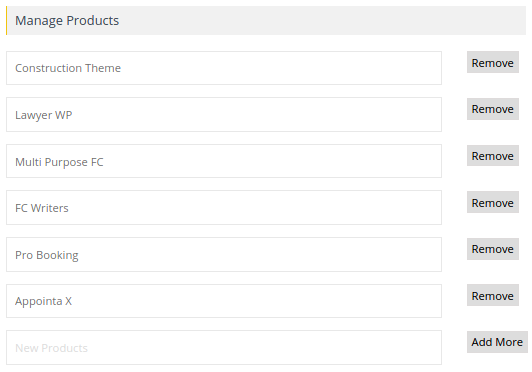 Version History Made Easy – Manage All Updates at one place
You can create changelogs easily and categories your tasks in four categories – new, fix, improve and delete.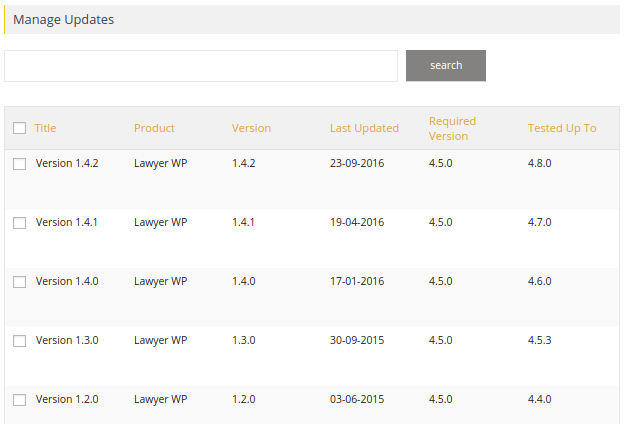 Distribute New Updates easily
You can attach new version in zip format and enable license verification. You can provide free updates as well.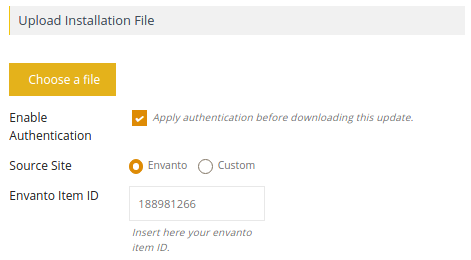 Your Customer Will Download new Updates in just one click
Allows your customer to view changelog in the latest version and they can update the previous version automatically.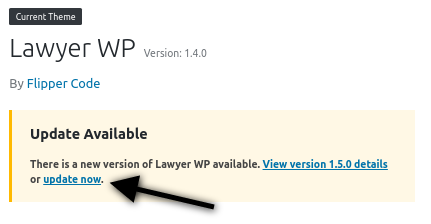 Easily Integrate With Your Premium Plugin
Integrate this plugin with your plugin with minimal steps.

Easily Integrate With Your Premium Theme
Integrate this plugin with your premium theme with minimal steps. You need to download a file using backend interface and include in your functions.php.

Envato Integration – Verify Purchase Code.
You can check envato license code before providing updates for the new version.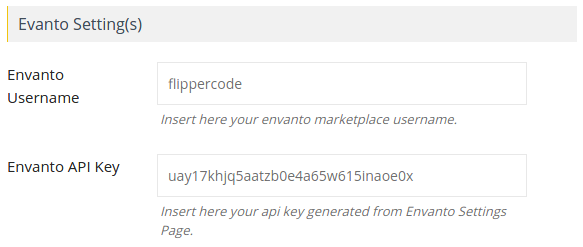 SLEEK & EASY TO UNDERSTAND BACKEND ADMIN PANEL GIVES YOU FULL CONTROL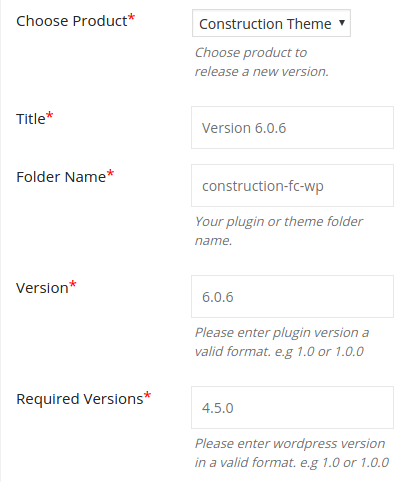 How to Get Started?
Step 2: Create Your Products on Manage Products page.

Step 3: Download class.wp-auto-plugin-update or class.wp-auto-theme-update and Integrate in to your product.

Step 4: Create Update and Release.

Step 5: You're done.
Frequently Asked Questions
Pre-Sales Information
You get 6 months support included with this plugin and lifetime updates.
Single Site

Lifetime Updates

Support

Videos

Tutorials

Changelog