Display posts, custom posts, taxonomies & custom fields effortlessly
Admin needs to specify only the layout/design, styling by default remains unchanged according to the currently installed and active theme to maintain compatibility.

Pagination, Lazy Loading & Carousel Supported Post Listing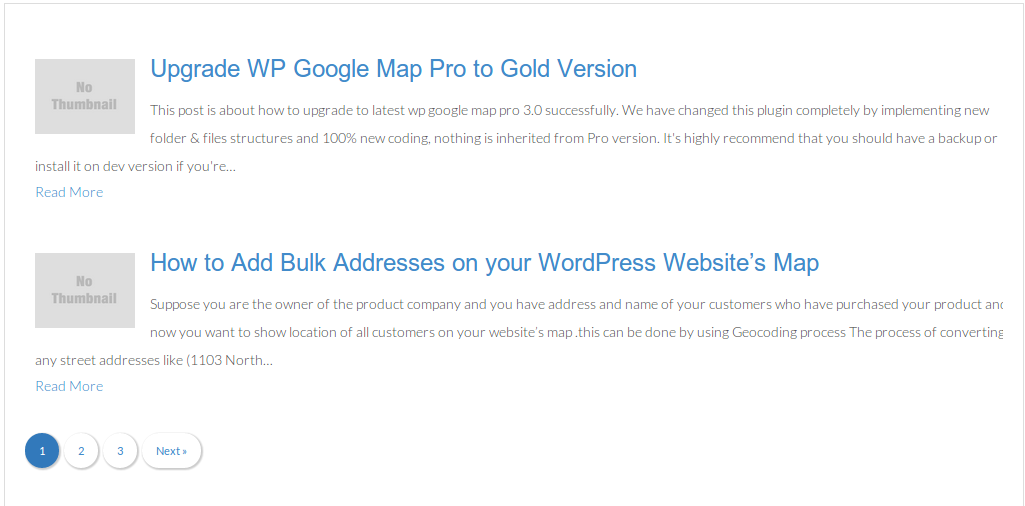 Filter Posts Using Simple, Most Commonly Used & Advanced Filters.
Admin can easily apply simple to complex filters from backend on post listing. This plugin allows admin to filter posts by almost all criteria.
Filter Post By Custom Fields & Their values
Filter Post By Taxonomy Terms / Categories & Their values
Filter Post By Many Other Commonly Used Criteria.
Choose Readymade Post Listing Template Or Create Your Own
This plugin includes beautiful, responsive and most widely used ready made post listing templates that allow you to a quick start with post listing. However, admin can easily create a customized templates to meet website requirements with help of powerful placeholders that display dynamic content on the front end.
Decide Posts Orders Easily
You don't inherently have much control over posts listing order in WordPress core. With WordPress Posts Listing Plugin, you can have complete control over posts listing easily.
Exclude Individual Posts from Listings
You can exclude certain posts based on Posts IDs, Author Name, Categories, or you can write your own rule to exclude posts using a hook.
Customizable Template Settings
Default Templates Can Be Easily Customized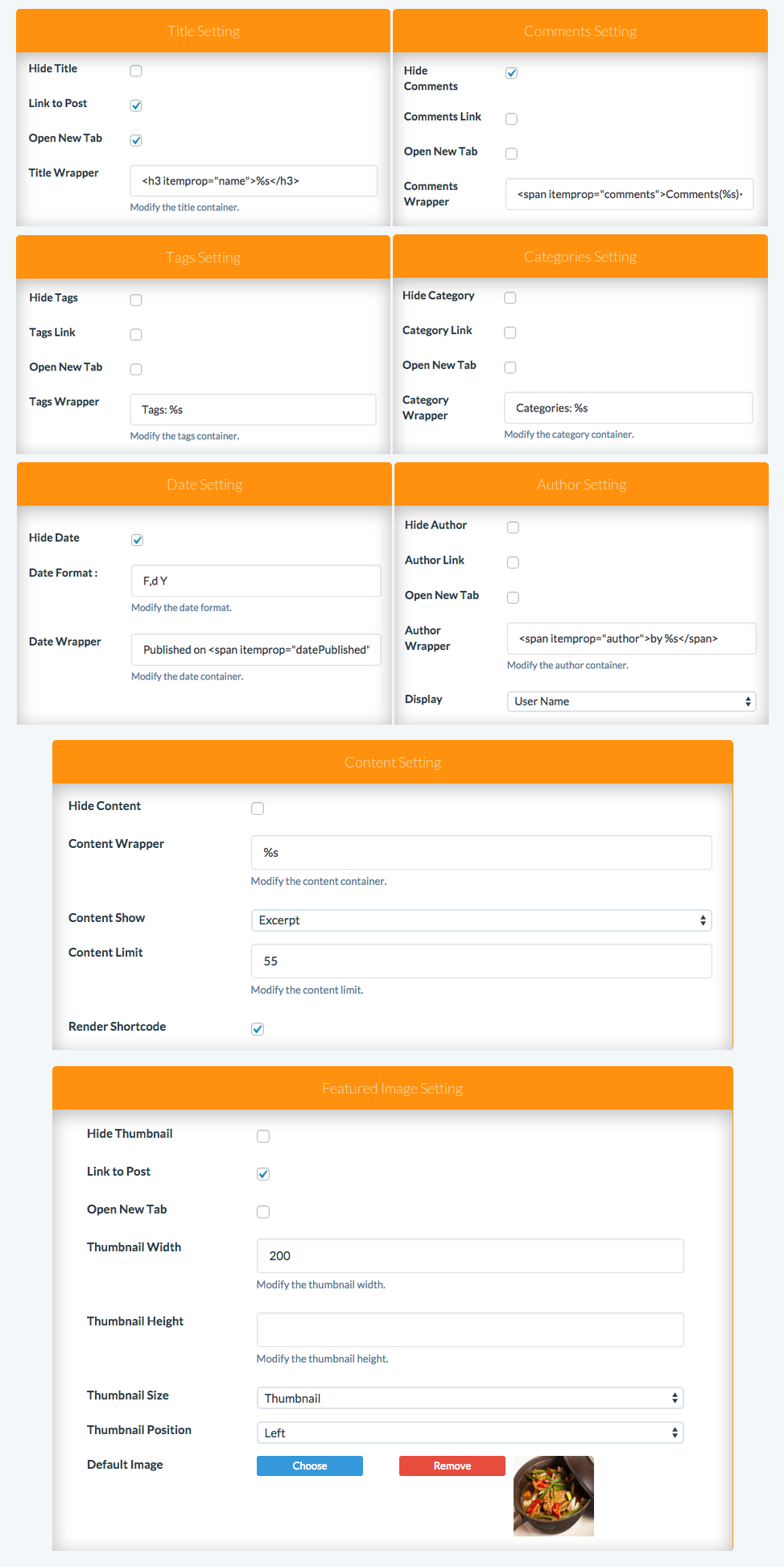 Fully Customizable Settings That Provides Full Control Over Post Listing
How to Get Started?
Step 2: Create Post Listing Rule According To Requirements.

Step 3: Apply A Template On The Generated Rule.

Step 4: Copy & Paste The Generated Shortcode To Display Post Listing.

Step 5: You are done.