Get Feedback on Posts/Pages/Custom Posts
Show 'was this helpful' feedback form on every posts of your wordpress site.

Show/Hide Feedback Option on Single Post
Single Post page is best place to show you feedback form. Form will be visible at the bottom of the post content automatically.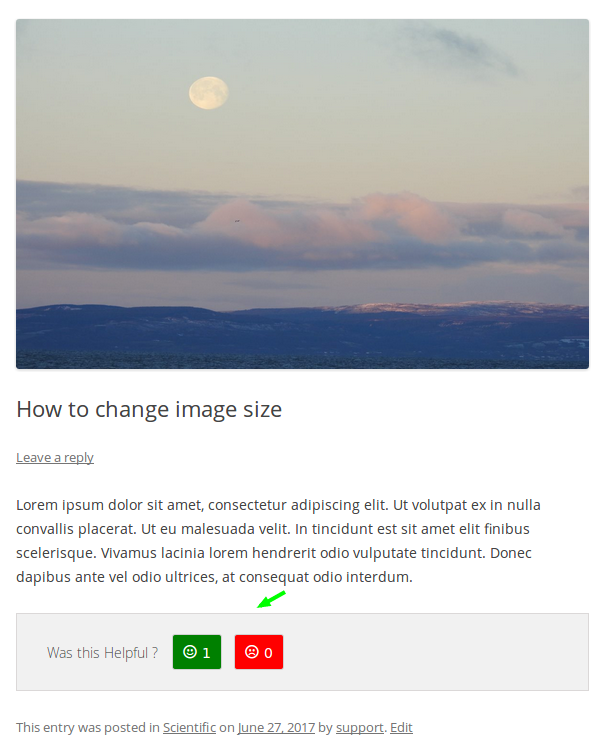 Show/Hide Feedback Option on Archives
You can get multiple reviews on different posts together by applying feedback form on archives pages.

View Contents Performance Using Pie Chart
You can view summerzied chart of your overall performance on the wordpress dashboard.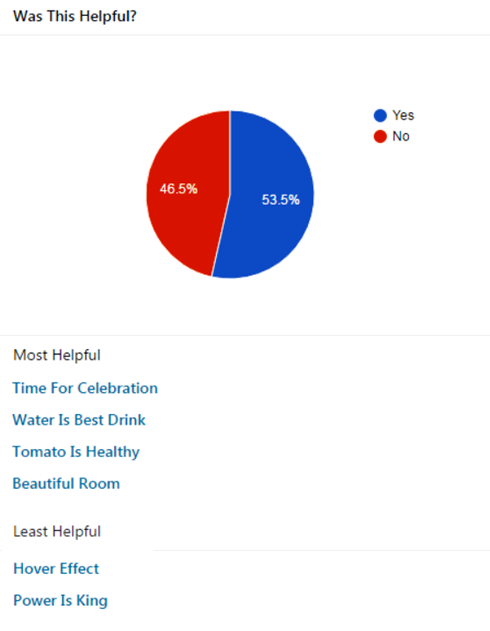 Customize Feedback Design According to Your Website
It's super easy to modify feedback template using minimal css skills.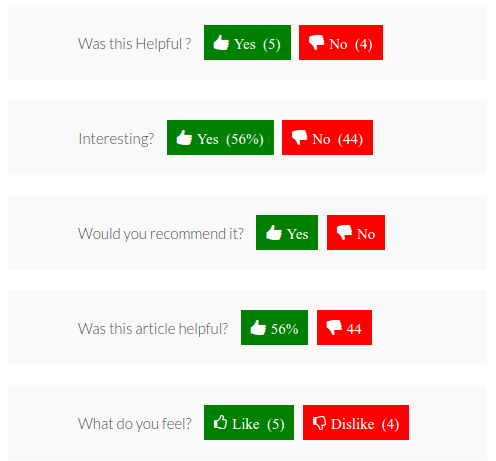 Customize Question & Labels According to Your Needs.
You can customize Question and all related strings according to your website contents.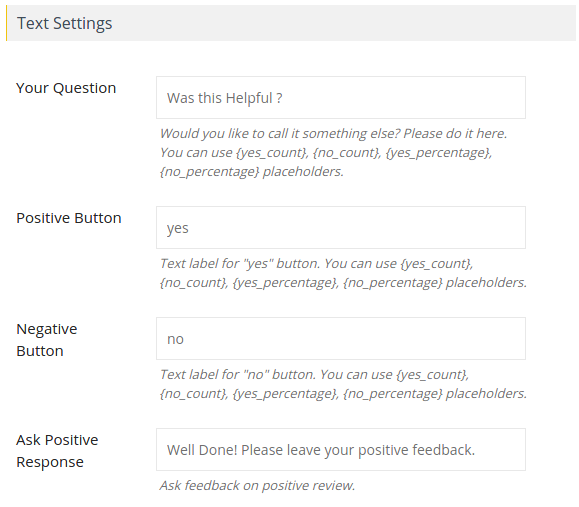 Encourage Visitors to Share Helpful Contents
Your visitors can share your useful contents on facebook or twitter easily.

Get Feedback About What They Liked Most
Ask visitors about what they liked Most in your website content.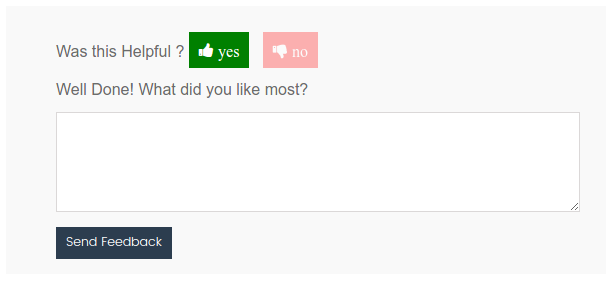 Know Exact Reasons If Negative Feedback Is Provided By Visitor
Get detailed reason for the negetive feedback provided by the visitor on your contents.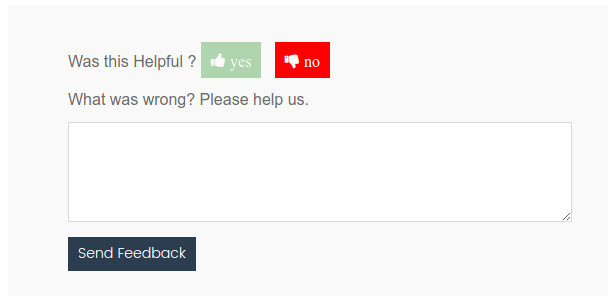 Integrate Google Analytics into Feedback Form
It's super easy to integrate google analytics and feedback analysis using Google Analytics.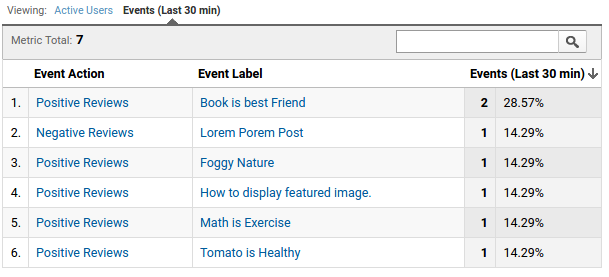 Allow One or Unlimited Feedback by a Visitor
You can restrict number of feedback by IP to limit number of feedback per user.

Hide Feedback Options on Certain Posts
You can easily hide feedback options from certain posts by posts ID's or by categories.

View Responses on Each Post Quickly
View positive or negative response on each post separately.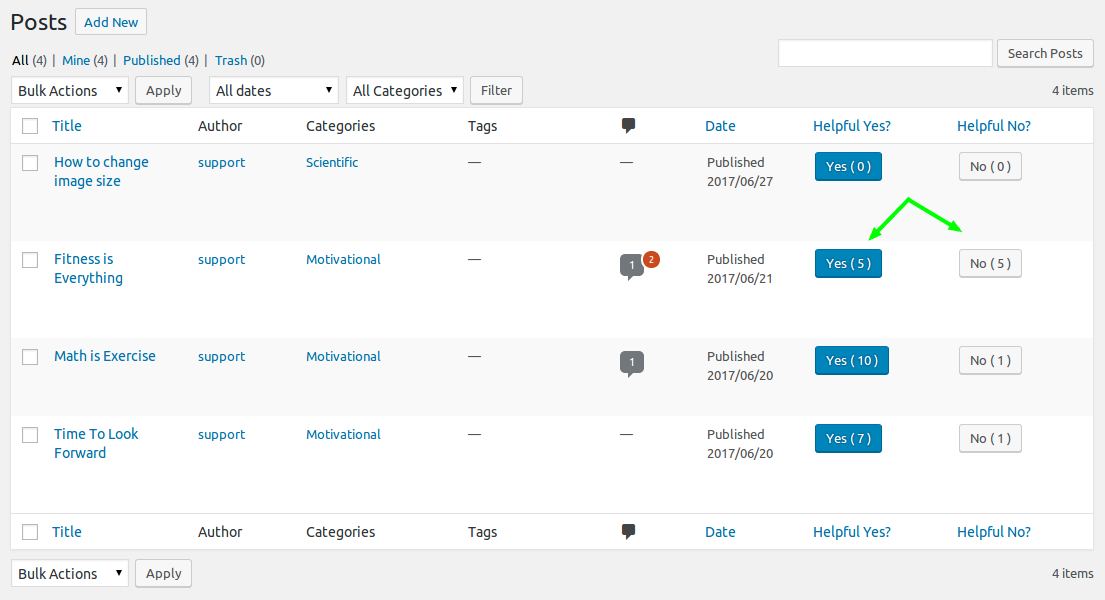 Multilingual & Multisite Supported
This product works well on both single site and multi-site wordpress setup. This plugin is WPML compatible plugin.
You can translate user interface using .po files.
Download Feedbacks for Quality Analysis
You can download positive and negative feedbacks in CSV format to analyze them and modify your contents according to results.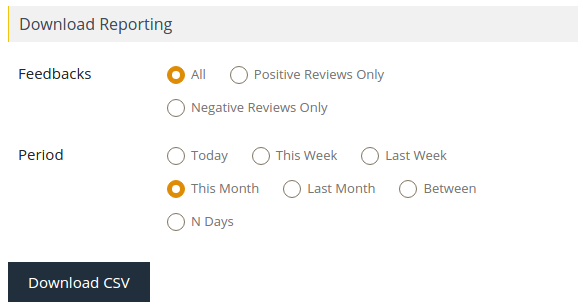 Step 1: Install Was This Helpful Pro plugin.
Step 2: Enable Feedback Review on posts/pages or custom post types.
Step 3: Choose feedback Template or upload your own template.
Step 4: Setup text strings and language.