With the help of Image Hover Effects plugin you can display useful post content using Placeholder. Follow Below steps to use Placeholders on hover effects :
Step 1First Go to Posts and Click Add New .
Step 2Enter Post Title , Content , Set Featured Image and assign category to the post.(See Below Image)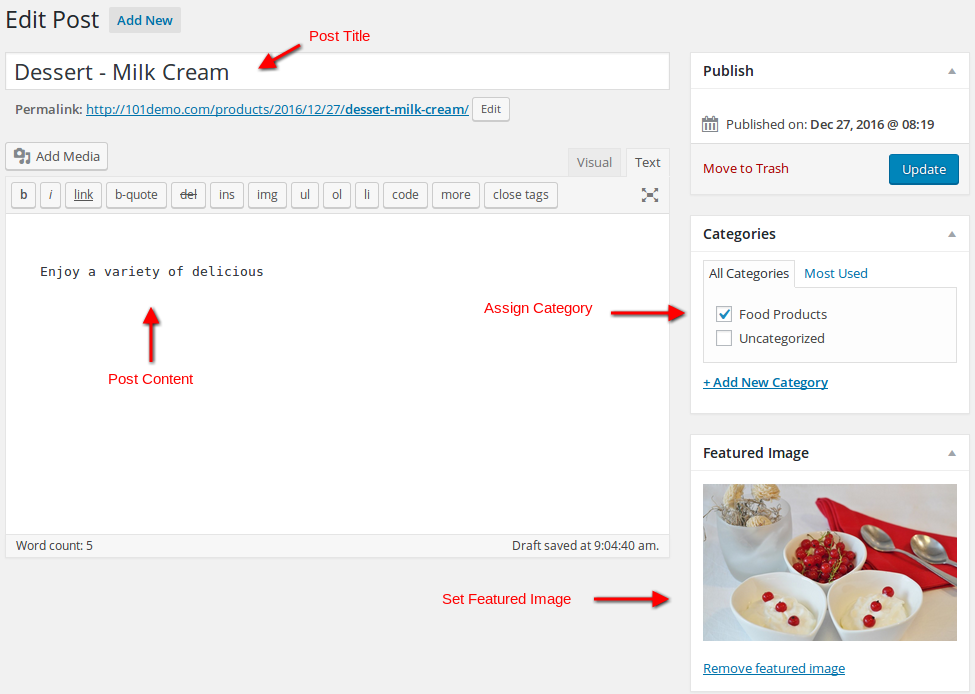 Step 3Then Go to Image Hover Effects Plugin > General Settings page.
Step 4Scroll down to Image Hover Effects settings for ' Post ' Post type section.
Step 5Copy Placeholder and Paste in Image hover Effect Content Box.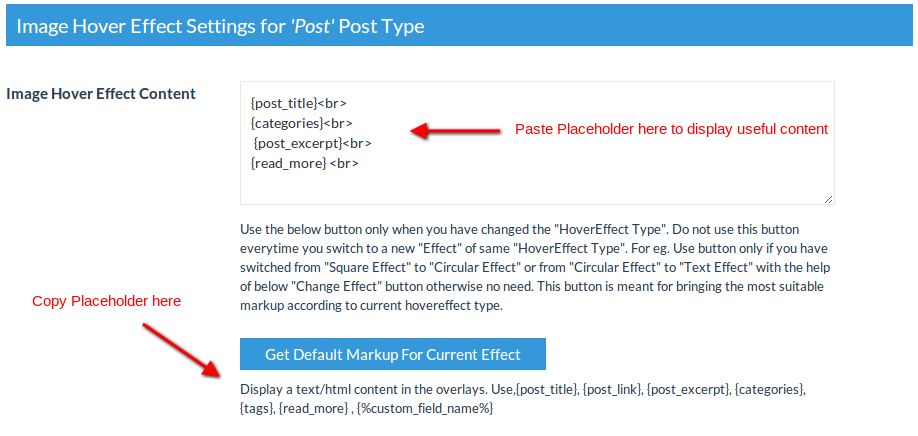 Step 6Scroll down to the page and click Save Settings.
Now you'll see applied placeholder content display on image hover effect.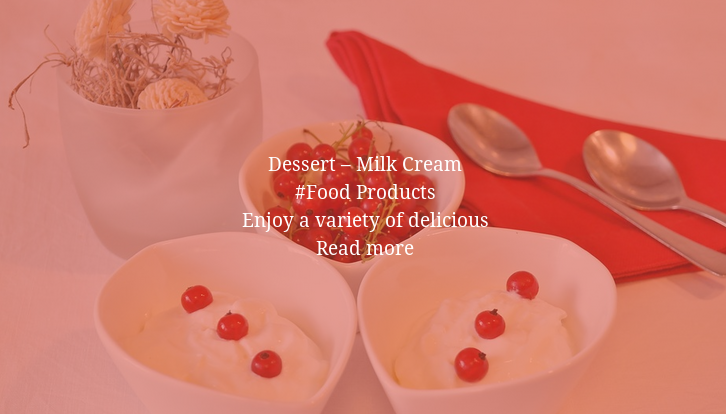 Video Tutorial