To apply hover effects on woo-commerce product image is an useful feature of this plugin. Admin can apply some beautiful effects to make his products more attractive.
When you activate the plugin default effects are set for different post type you can change or customize the effects if you want to make changes according to your products.
Follow the steps to apply beautiful hover effect on woo-commerce products images:-
Step 1First go to Image Hover Effects Plugin >General Settings.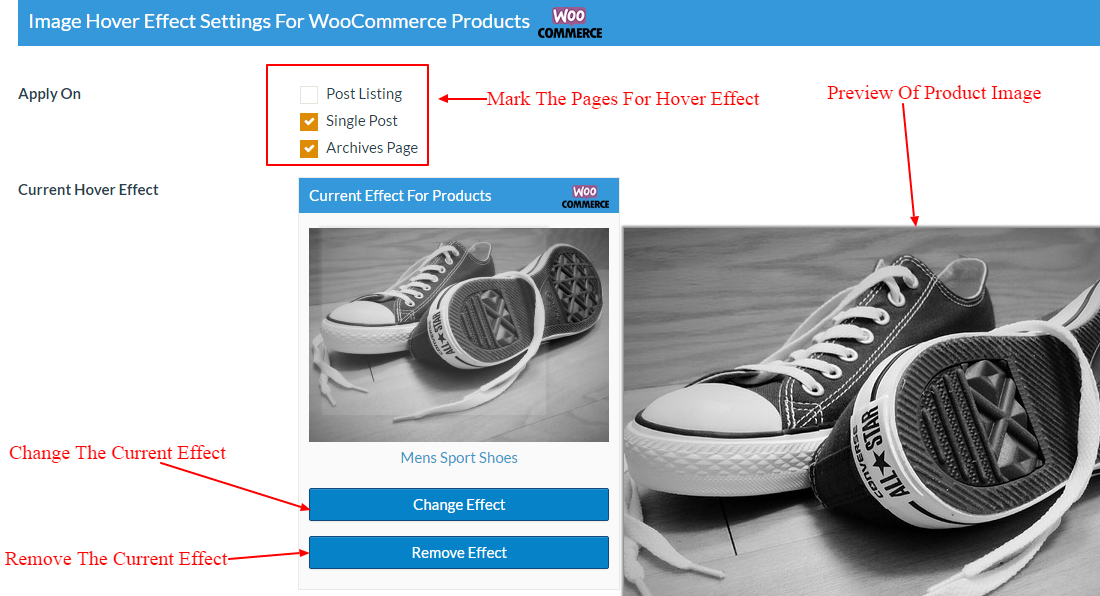 Step 2In general settings page go to Image Hover Effect Settings For Woo Commerce Products section.
Step 3Now first select the specific pages according to woo-commerce pages to apply hover effects on product images.
Step 4You can see the preview of product hover effect.
Step 3From Change Effect button you can change the current effect here n number of effects are given in Effects Gallery you can select the effects according to your product.
Step 5And form Remove Effect button you can remove the current effect.
Step 6At the end click on Save Settings button at the bottom of the general settings page to apply changes.
Preview Of Product Page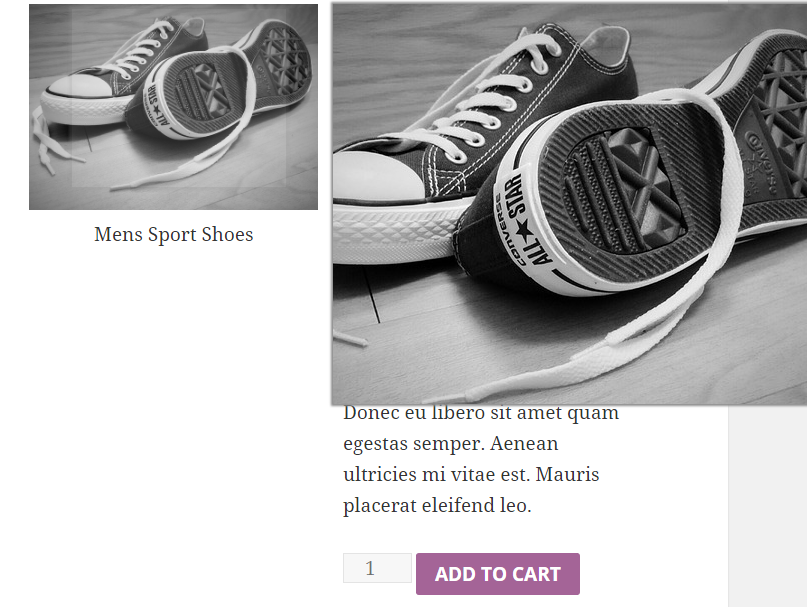 Video Tutorial