Image hover effect plugin will help you to apply hover effects on custom post type featured images. You can easily apply hover effects on custom post type.
Hover effets on Custom Post Type Featured Image
Step 1First Enter Title and set the Featured Image for Custom Post Type.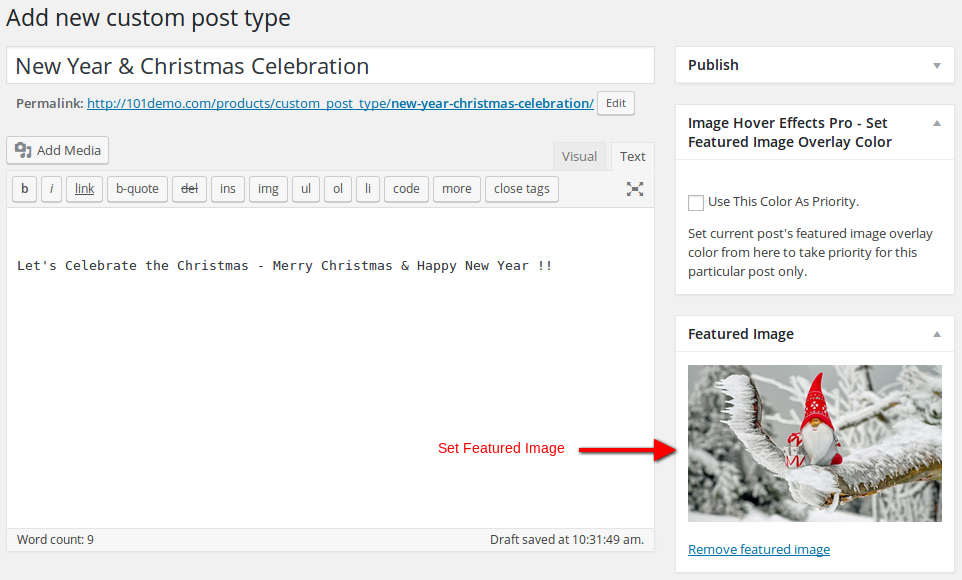 Step 2Then Go to Image Hover Effects Plugin > General Settings page.
Step 3Scroll down to Image Hover Effects settings for 'Custom Post Type' section.
Step 4Put the Placeholder and apply other settings. Make sure to select the page where you want to apply Image hover using Apply on.(See Below Image)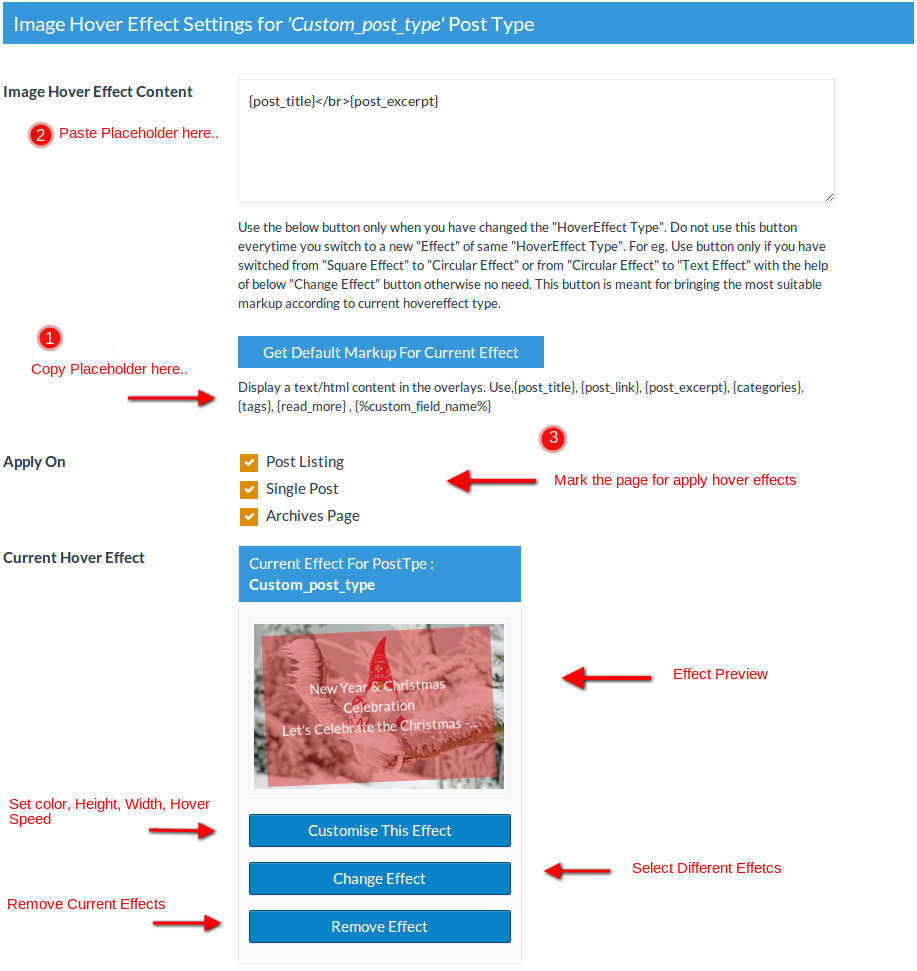 Step 5Using Customize this effects button to make some changes in hover like color, hover speed etc.
Step 6Using Change Effects button to change the hover effects in featured image.
Step 7At the end click Save Settings.
Now you'll see hover effect in custom post type image.
Video Tutorial