Display Interactive GEO Maps In Wordpress Based On Google Chart API
Display interactive country maps, sub-continent maps, continent maps and world map easily. Custom Tooltip Message & UI Aspects.
Buy Now - Instant Download
Exclusively available on codecanyon.net
Create Different Types Of Maps with all Three Region Modes
You can create World map, Continent Map, Sub-Continent Map, Country Map etc.
Types of Mode
1.Region Mode     2.Marker Mode     3.Text Mode
Assign Color To Each Region Location Individually
You can assign active color to each Region Location individually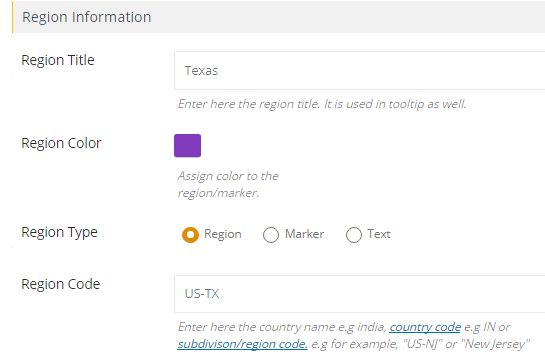 Set Color For Inactive Regions On Map
You can manage active and inactive color from backend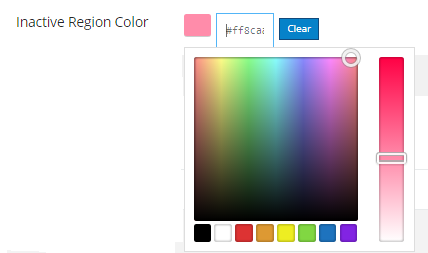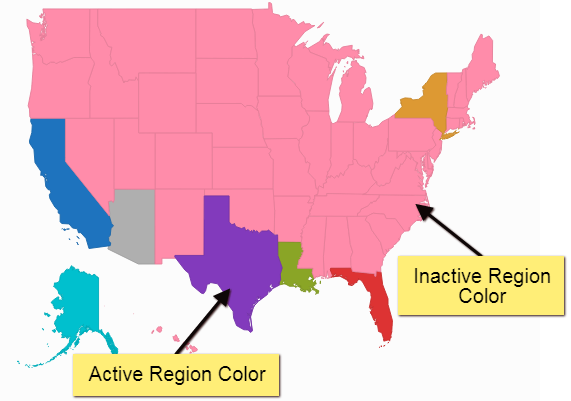 Import & Export Region Locations
You can import or Export your region locations in the form of CSV


Customizable Tooltip Message & UI Aspects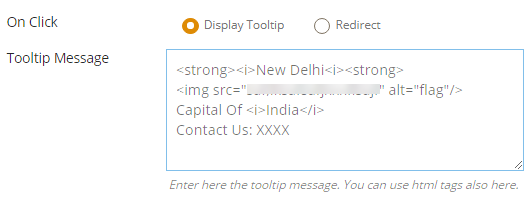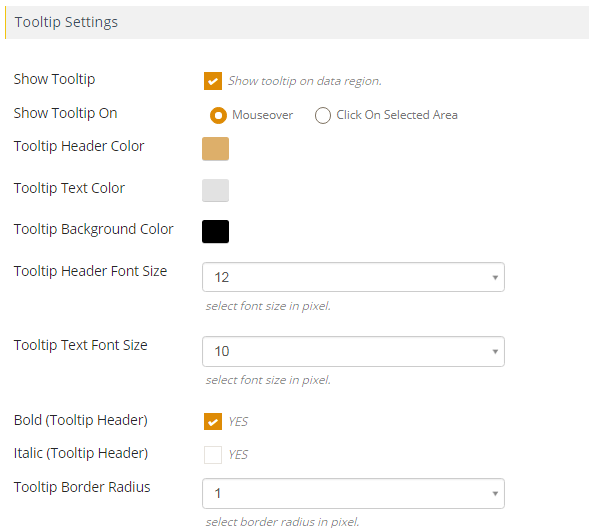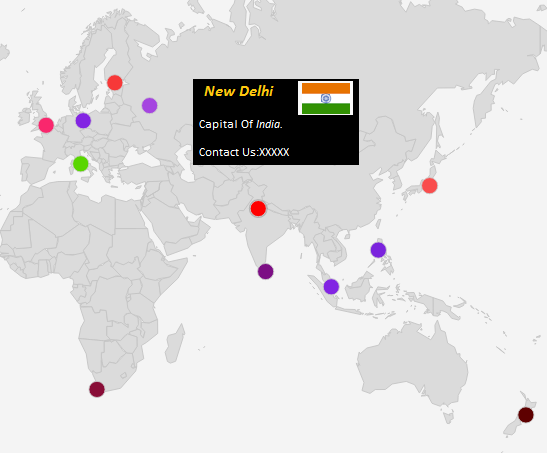 How to Get Started?
This plugin is super easy to use.
Step 2: Enter Google Map API Key In Backend.

Step 3: Create Regions.

Step 4: Create A Map & Assign Regions To Map. Save Map.

Step 5: Copy Shortcode Of Map From Manage Maps Screen.

Step 6: Put Shortcode On Any Page.

That's it, You're done.
Pre-Sales Information
You get 6 month support included with this plugin and life time updates.
Single Site

Lifetime Updates

Support

Videos

Tutorials

Changelog