Replaces default featured image with stunning & responsive multiple featured image slider!
#1 Allows you to add unlimited featured images to any post/page/custom post type.
#2 Displays all added multiple images in a slider instead of default featured image with 1 click.
Buy Now - Instant Download
Exclusively available on codecanyon.net
Useful For All WP Sites That Displays Multiple Images Through Post Content
Improves user experience drastically by arranging & displaying all images required in a post at a single place in one beautiful slider.
Admin just needs to add multiple images and then enable a checkbox to display the Featured Image Slider. Thats it !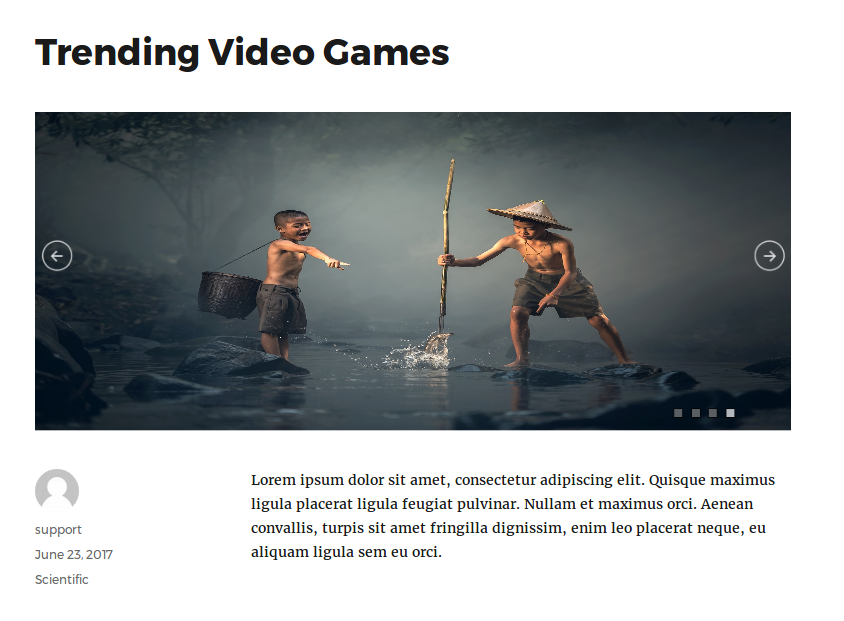 Slider Will Look Like This – At Place Of Default Featured Image
Add Unlimited Multiple Featured Images To Any WP Post/Page/CPT.
WordPress allows adding only one featured image per post.
This plugin helps you to overcome this limitation and allows you to add unlimited featured images to a single post of any post type.

Displays Featured Images Slider With Beautiful Effects Automatically
The slider will be displayed exactly at the place of default featured image
Admin just need to turn on the check box provided to display all featured images in Feaured Image slider on frontend.
Dimentions of Featured Image slider can be set exactly equal to the dimention of featured image that was displaying previously so that it fits perfectly in your current theme.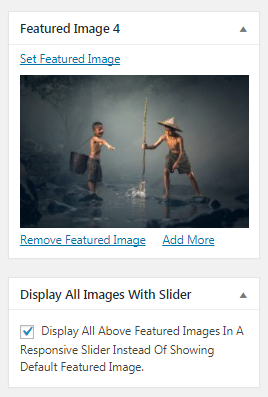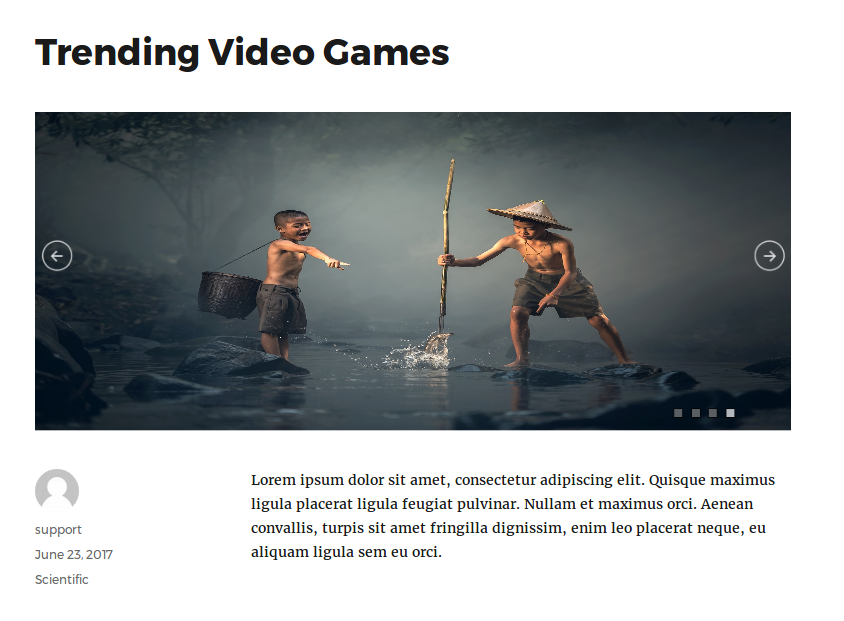 Set Different Slider Effects For Slider Of Different Post types
Featured Image slider will display slider effect according to the post type of its associated post.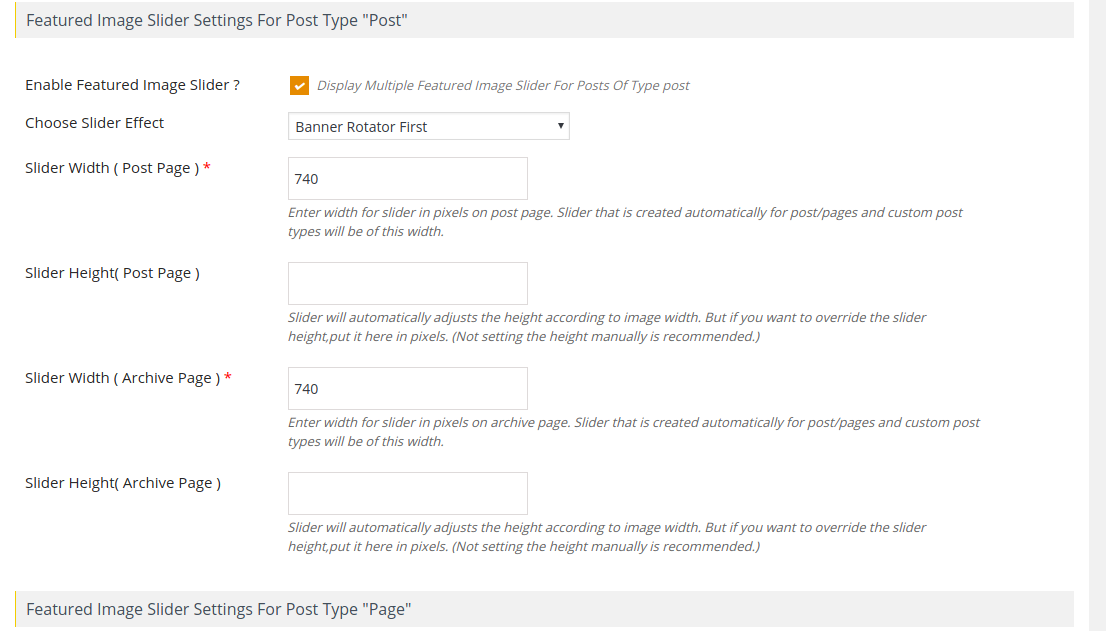 Live Demo – Different Slider Effects
Effect – Banner Rotator One
Effect – Banner Rotator Two
Effect – Banner Slider
Effect – Different Size Photo
Effect – Image Gallery
Effect – Image Slider One
Effect – Image Slider Two
Set Default Featured Image According To Post-Type
Generally wordpress themes do not display featured image of any post when it is not set from backend for obvious reassons.
However with this plugin you can set a default featured image(post type wise) for all posts that will be displayed on frontend when featured image of post is not set.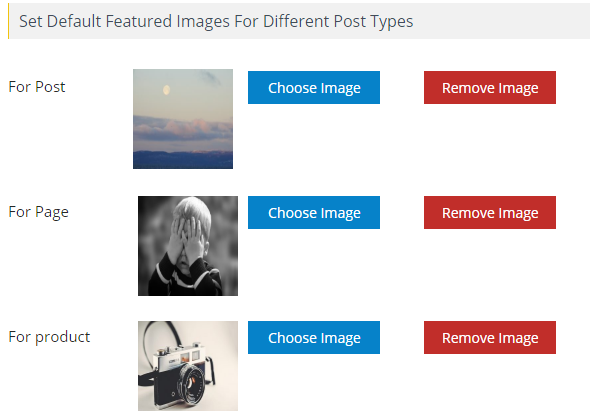 Set Default Featured Image According To Post-Categories
This plugin allows you to even set default featured image according to post categories from backend.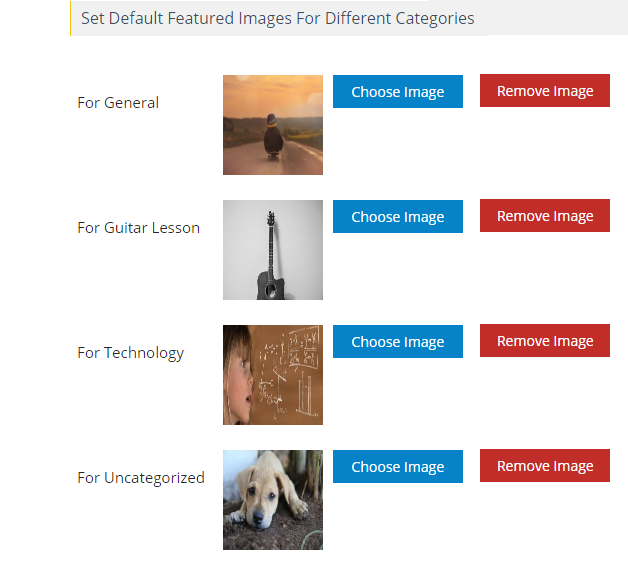 Quick Displays & Helps Find Out Posts Without Featured Images!
This plugins displays small thumbnail of featured image on post listing screen along with post title.
Post without feautured images can be identified easily. Either thumbnail will be missing for post without FI or defaut featured image will be displayed if it is set.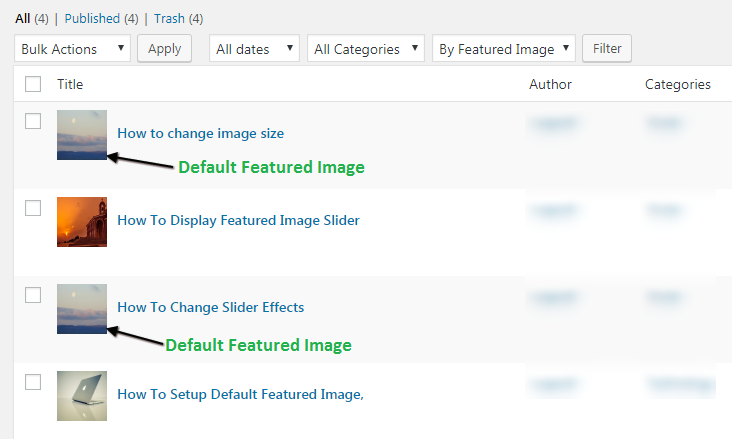 Helps In Filtering The Posts With & Without Featured Images
Admin can filter posts with and without featured images very easily using the dropdown filter provided on the default post listing screen.

Merges the main product image & product gallery images for every woo commerce product automatically and displays them in the slider on the shop page.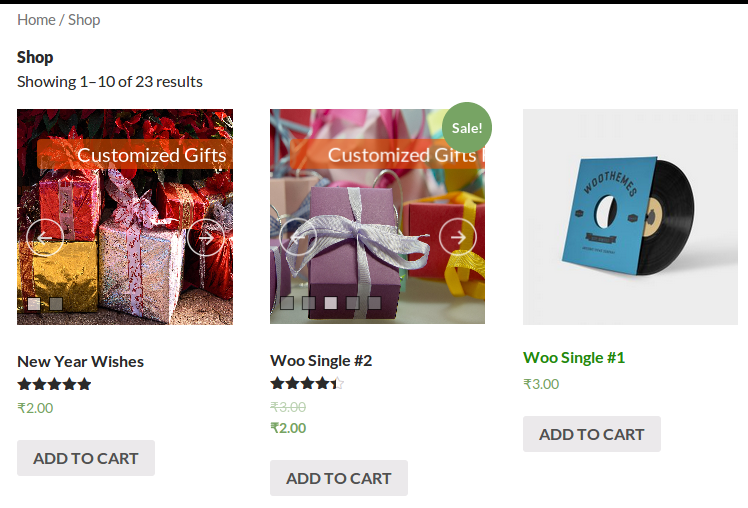 Display Slider of any post/page/cpt anywhere with shortcode!
You can also display featured image slider of any other post in between content of the current post or anywhere you want.
Post-id will be needed as an argument whose featured image slider we need to render.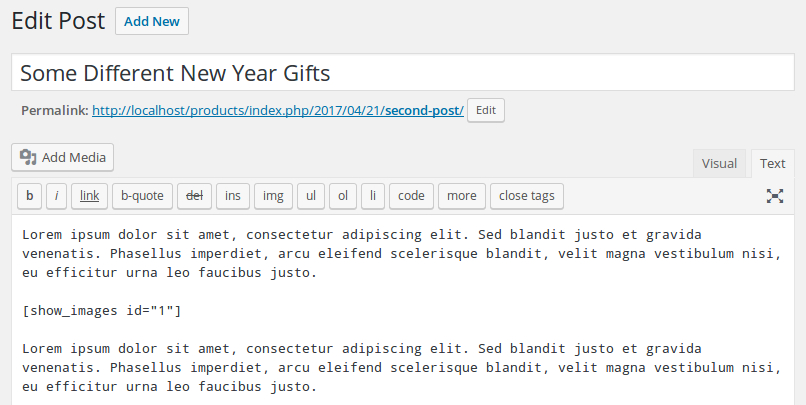 See in below Image – Shortcode provided in above image will display Featured Image Slider of the post with id = "1".
Images of multiple posts can be merged also by providing comma separated lists of multiple posts ids.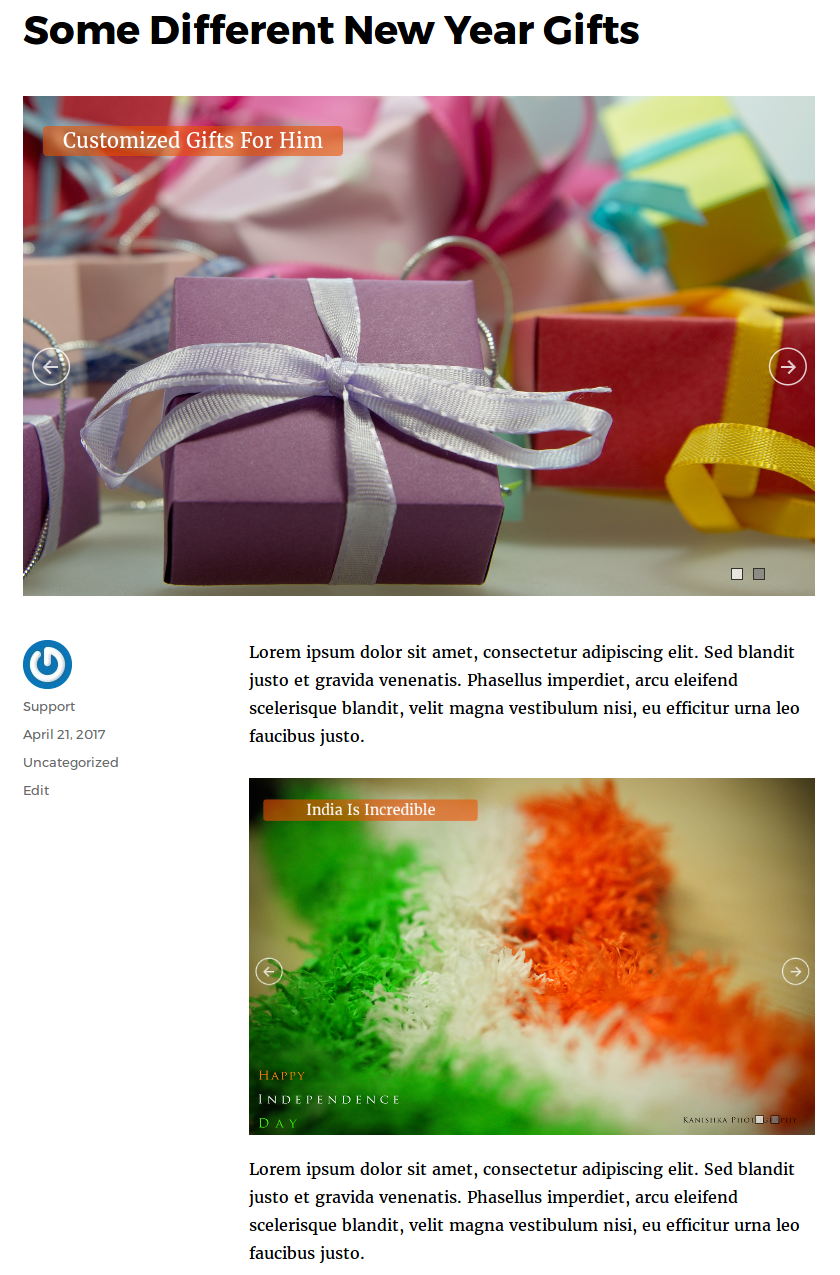 Register Custom Image Size
This plugin can generate thumbanails of different sizes for all new image uploads
Helps In Custom Theme Development Process.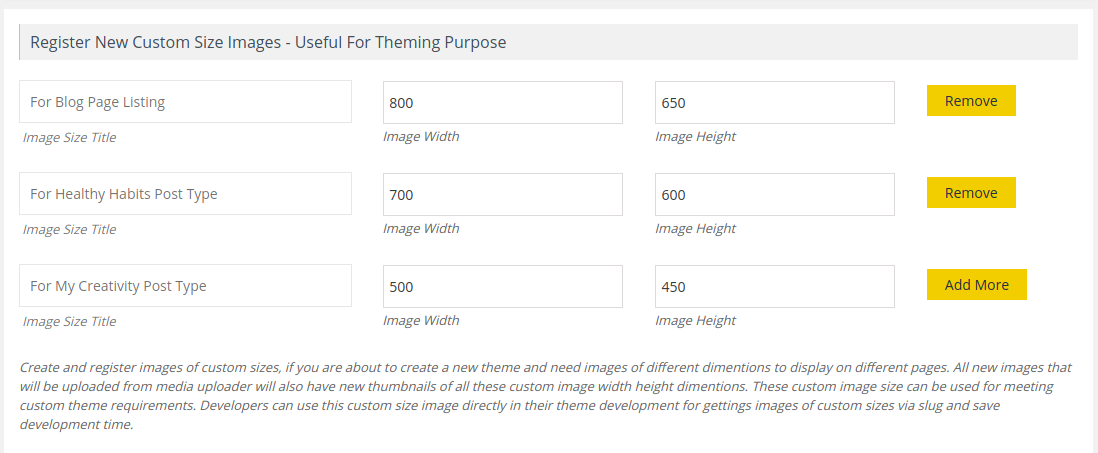 How to Get Started?
WP Featured Image Pro is the unique Featured Image Plugin. It allows you to convert featured images into a responsive slider.
Step 2: Add Multiple Featured Images From Post Edit Page.

Step 3: Enable Display In Responsive Slider Checkbox.

Step 4: Update Post.

Step 5: That's it You're done.
Pre-Sales Information
You get 6 month support included with this plugin and life time updates.
Single Site

Lifetime Updates

Support

Videos

Tutorials

Changelog