Send Multiple Reminders to Customers
Send 3 Pending Payments reminders to increase leads.
Send before delivery notifications to your customers.
Ask reviews/feedback on your product.
Email & SMS notification for each reminder.
View Reminders log on Order Page
Product Description
Screenshots
Pending Payment Notification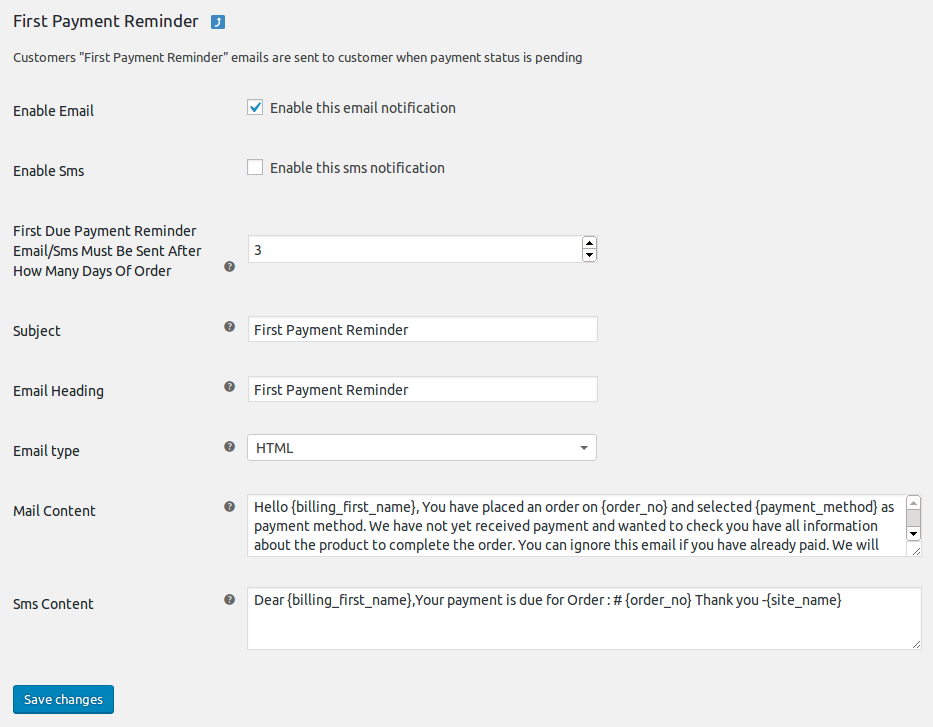 Delivery Reminder Email/SMS
Product Review Reminder
Delivery Settings

Pending Payment Notification
Step 1 : Install this product.
Step 2 : Go to WooCoomerce > Settings > Emails
Step 3 : There are three payment reminder option to sent mail/sms for user. Click on any Payment Reminder.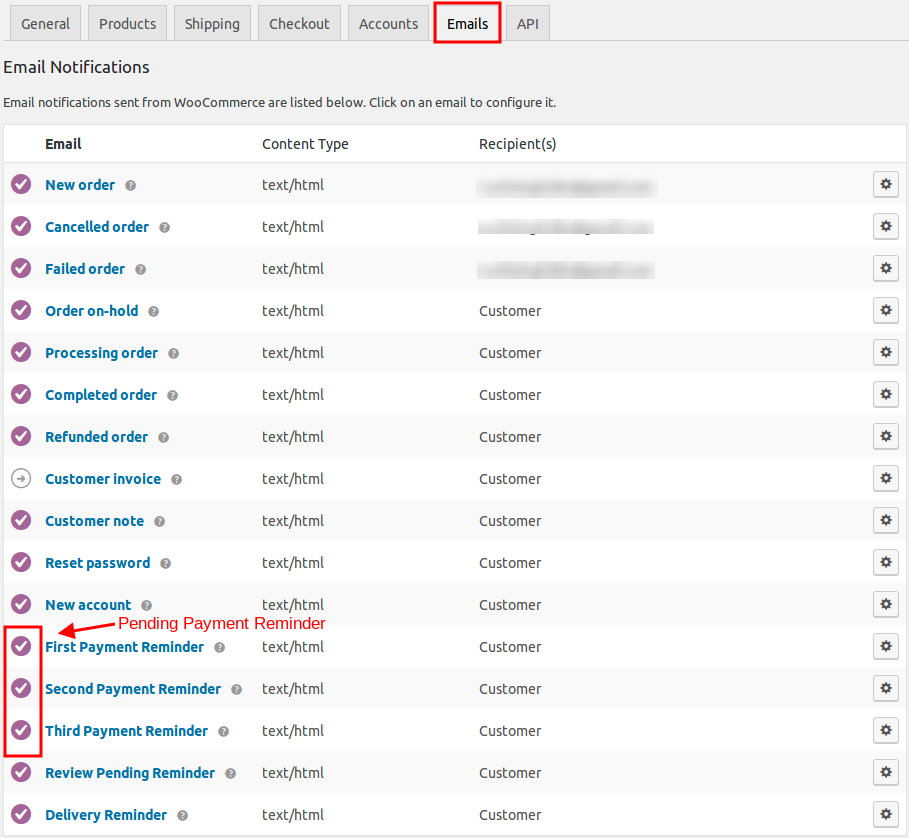 Delivery Reminder Email/SMS
Delivery Reminder setting can be used to notify the user about product delivery just before the day of delivery.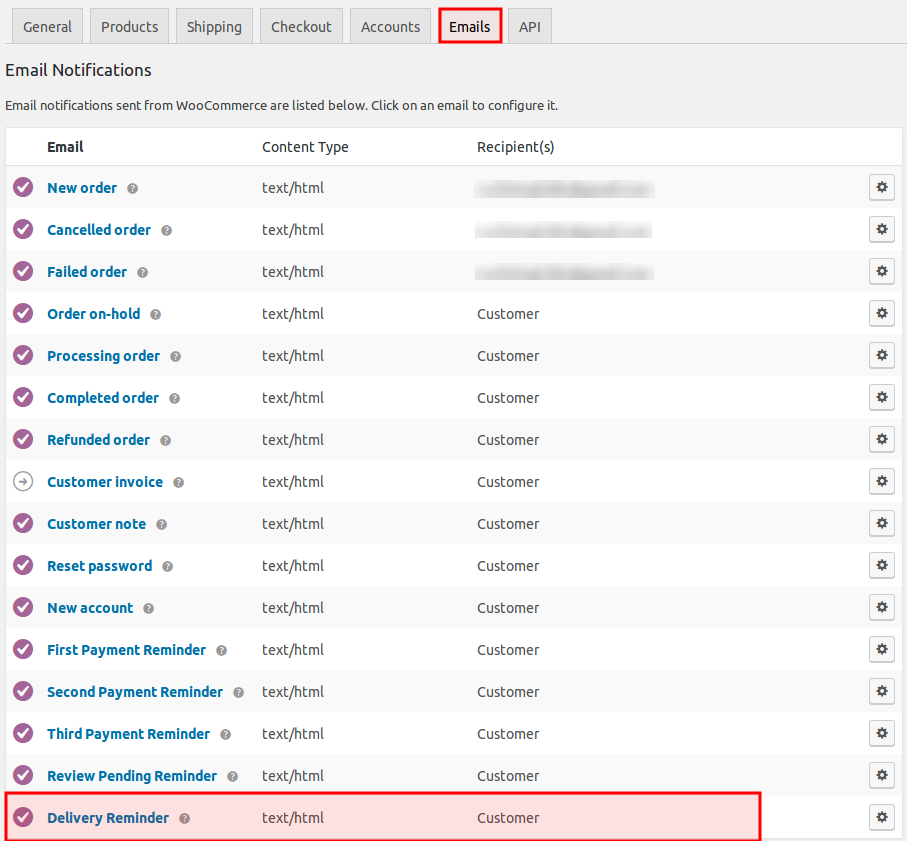 Product Review Reminder
Get product reviews from customer who recently purchased your product. A reminder mail/sms to customers with an invitation to make a review of the items purchased.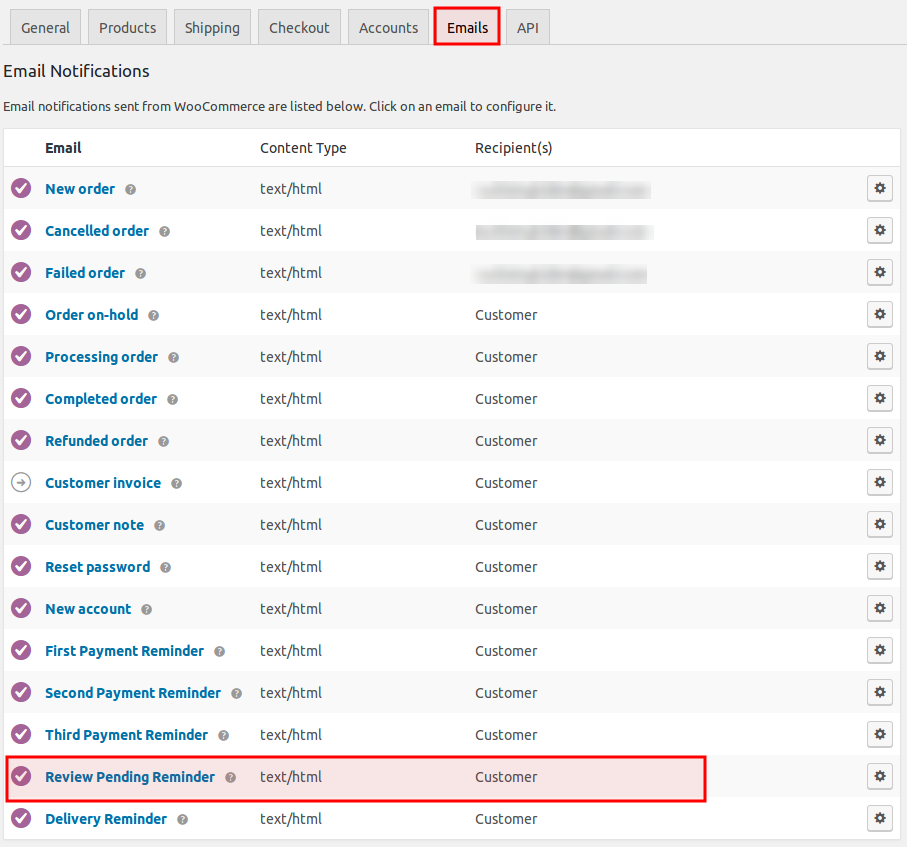 Learn from Tutorials
Don't Know how to start ? No need to worry! Just learn from our guide video Tutorial
View Tutorials
Community Friendly - Multilingual, Multi-Site
This product is community friendly and works well on both single site and multi-site wordpress setup. You can translate user interface using .po files.
Helpful Support Makes You Feel Good
We're dedicated to provide a helpful support to all our clients and we are available whenever clients need us. Any Question? Just raise a support ticket using our helpdesk and our guys are ready to listen you until your problem resolved.
Assured Customer Service
We Assured for Guarantee Response with in 24 Hours
Refund Policy
We're introducing "one click refund policy" to refund you back if you're not 100% satisfied with the product.
Full Features
These are the features of plugin.
First, Second & Third payment reminder for pending payments.
Send emails/sms for payment reminder.
Track reminders log on order page.
Send before delivery reminder email. You can setup delivery schedule in the backend.
Email Template will be default woo-commerce email design.
Ask feedback/reviews on your recently purchased products.
Send sms using twilio payment gateway.
Easy to use backend settings to customize all reminders.
Use placeholders in email subject & body to customize.
Have we convinced you yet?